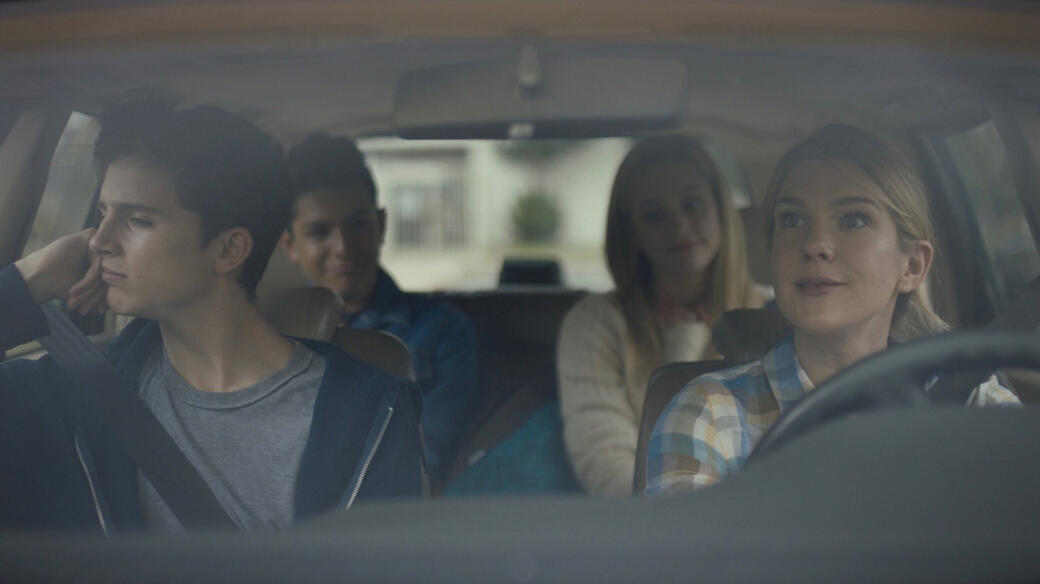 from left to right: Timothée Chalamet - Lily Rabe - Anthony Quintal - Lili Reinhart
Right on the first scene, this movie is already captured my attention. The opening scene, featured Rachel Stevens (Lily Rabe) sitting on the theatre room, crying and starring on the stage. When I watched it for the first time back in earlier 2017 - while I was binge watching indie movies, I thought this movie didn't get attention as it should be. It got me so hard on the first scene, kept asking myself what this movie was going to be about. 
Miss Stevens
is about a 29 year old english teacher and three high school student who went to a two days trip for attending drama competition somewhere in California. The journey started with the road trip - which they got to know each other more than just teacher and students. Rachel tried so hard to keep the boundaries between her students while three of them were just as comfortable as they talked to their older friend. At first, I wasn't sure why Rachel kept such a boundary while there's nothing wrong with being close with students (I was a high school teacher once) but as the story went, I managed to understand the puzzle.